Economical and Dependable Over Any Distance or Terrain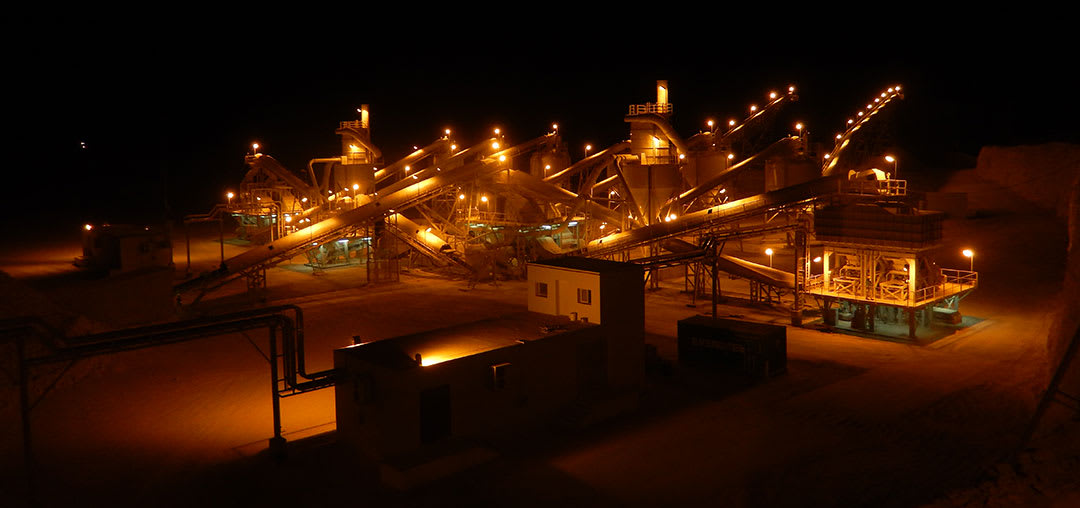 Overland conveyors are the most efficient method to transport bulk materials. Conveyors save up to 50% more than trucking. Quarry Mining designs systems that take the product from the crusher to screen stages and then to the final unloading point, in a stockyard, on a ship, or railhead. We can fabricate any length, incline, decline, or curved. As an ISO 9001:2008, ISO 3834-2, EN 1090-1 EXC1-2 & EN 1090-2 EXC1-2 certified conveyor manufacturer, we comply with these strict standards to deliver the most reliable conveyor systems.
Conveyors For Every Product
Quarry Mining offers conveyors for continuous product flow to and from separate processes. Our configurations include light, medium, and heavy-duty belts. Additionally, we can provide comprehensive maintenance and service support such as hot and cold vulcanizing for belt repair and remote temperature monitoring of bearings. Optional components include catwalks, head-drum surround platforms, conveyor belt covers, engineered tension systems, feed/discharge chutes, emergency stops, and electrical safety systems.
High Efficiency, Reduced Costs
The conveyor system is the heart of any quarry or mining operation. We keep OEM quality parts in stock, such as German-made Stiebel direct flanged gear motors and gearboxes for the highest reliability.
Our assembly plant in Ras Al Khaimah can assemble replacement motors within hours, from 5.5KW to 90KW. We guarantee immediate response and vital parts in stock in case of a motor or gearbox failure, minimising downtime of our conveyor systems.